While QVD files (QVDs) offer many benefits to both Qlik Sense® users and administrators, it can be a significant effort to organize and optimize the many QVD files that you have created. It can also be difficult to find, understand, or provision QVDs across multiple Qlik applications and user communities. Qlik Catalog for QVDs enables Qlik customers to easily catalog and profile QVD files. 
By creating a fully searchable catalog, data consumers can easily find and select the QVDs they need without navigating complex folder hierarchies or relying on file naming conventions. This offering includes simplified installation, administration and focused functionality to accelerate the implementation of a solution that meets a common need of many Qlik customers.

3Alica Team will help you to install the Qlik Catalog option in your Qlik ecosystem. Find out more by sending a request to sales@3alica.com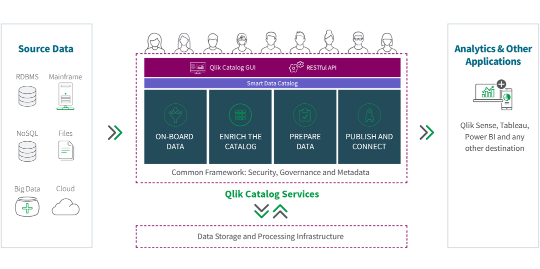 Qlik data catalog
Qlik Catalog is a modern enterprise data management solution that simplifies and speeds up how you catalog, manage, prepare, and deliver your trustworthy, actionable data to business users across your enterprise. It builds a secure, enterprise-scale repository of all the data your business has available for analytics, giving your data consumers a single, go-to catalog to find, understand, and gain insights from any underlying enterprise data source. 
The solution's data preparation and metadata tools streamline the transformation of raw data into analytics-ready assets, while the product's Smart Data Catalog and graphical user interface (GUI) help people easily discover and select whatever data they need. Built on a platform of hardened data security and featuring governance capabilities, you can easily integrate Qlik Catalog with any of your other data management tools to gain enterprise-grade scalability, reliability, and performance.

The tool
Qlik Catalog builds a secure, enterprise-scale catalog of all the data your organization has available for analytics, no matter where it is. Powerful, automated data preparation and metadata tools streamline the transformation of raw data into analytics-ready information assets. Business users get a single, go-to data marketplace to find, understand, and use any enterprise data source to gain insights.

Qlik Catalog runs on top of modern data stores and computing platforms like Hadoop®, AWS®, Azure®, and Google® Cloud to deliver trustworthy, actionable enterprise data. Robust data management services, including security, data governance, and metadata management provide a complete data-as-a-service platform.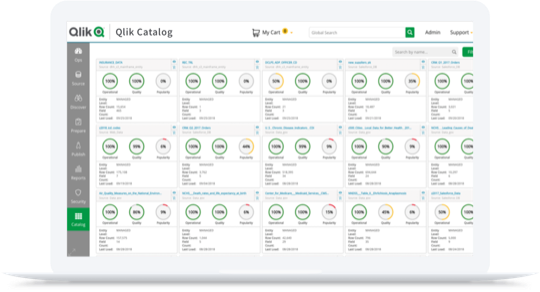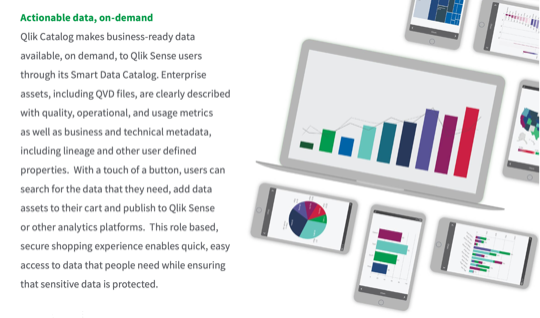 Functionality
Automatically profile and document the exact content, structure, and quality of your data using built-in data loaders to simplify and accelerate the process

Build a Smart Data Catalog that documents every aspect of your data. Technical, business, and operational metadata make each data element understandable and actionable.

Get your data business-ready with data standardization, cleansing, and protection measures. Easily enhance, blend, and filter data using a simple drag-and-drop process.

Let users easily and securely "shop" for the data they need, exporting, sharing or automatically publishing data sets to Qlik Sense and other analytic tools and applications.

Usage
Provide on-demand access to business-ready data Our self-service platform makes all of your data transparent, trustworthy, and ready for discovery. Data validation, profiling, and quality measures document the exact content and quality of each data source, while easy-to-use data preparation tools let users quickly move data from raw to ready to build-your-own datasets. And users are empowered to reuse, extend and share previously created assets, lowering data preparation costs and accelerating usage.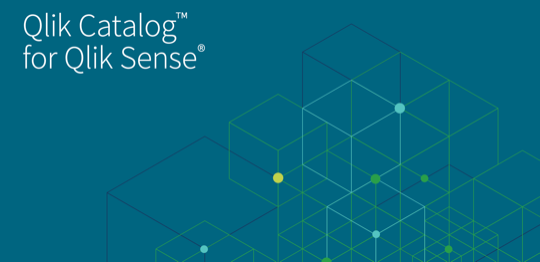 Qlik Select Partner in Belarus

2009-2021 | 3Alica | A2 Consulting Group | All rights reserved